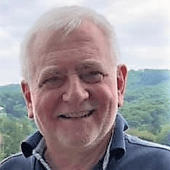 Gabriel Halát PhD
Regional Business Manager (Eastern Europe, Russia & MENA) – Global Sales & Marketing
Consultant, PMgr, BDMgr, Facilitator, ECQA cert. transnatl. Research-Tech Transfer-Innovation Mgr (RTI-M, CENTROPE), EFCA/AACE Consulting Eng. (CEng., Biochem. Engg, BioProcess), Editor/Reviewer, Lecturer. Focusing to support and coordination in development & implementation of BioPharma / Life Science Industry Projects, and to Commercial Operations (Business Development, Strategic Relations, Science/Technology Marketing, Global Distribution Partnerships). Has 47 years of combined leadership experience in research-industry-commerce in these sectors. Multilingual with major Intercultural Competences and Expertise in Growth & Emerging Economies in E-C/V4, SEE & E Europe, Russia, EAEC, MENAf. 
Since Jan. 2008: Founder & Sole Owner at GH BioQuenta Consulting (Vienna), Regional BDMgr at Bio-Works and KeyPlants AB. Intl Editorial Board member, Editor/Reviewer at Rus. J. of Biopharm (Moscow).
Premium Member at Mises.org (US/EU),  member at Inst. of Danube Region & Ctr. Europe (IDM.at, Vienna, since 1999), EU Biotech Network (EBNet), Rus. Soc. Biotech. (RU), ÖGMBT & WKÖ (AT). Global Leadership Panel member at Fight Cancer Global. Supporter (since 1993) of St John Ambulance and St Anna Children Oncology Foundation in Vienna. 
1972 -1990 (17 yrs): BioMed & BioPharma Research Professional in SK, CZ, DE, PL, SE, SU (Virology, Neurosciences, regulation, regeneration, signalling, development of vaccines & drug delivery systems, radiobiology / Space Biology at INTERCOSMOS Space Res. Progr. COMECON) & University Lecturer, Tutor of Foreign Students (SE Asia, Ctr. Asia, ME, Africa, Lat Am), reviewer of BSc/MSc Theses.                                                                                                                          Guest Scientist at Uppsala Univ. ■ MDC Molec. Med., Berlin ■ Inst. Biophys., Czech Acad. Sci., Brno ■ Mosakowski Med. Res. Ctr Warsaw ■ IBOCh / Inst. of Brain,  Rus. Acad. Sci. Moscow ■ Palladin Inst. of Biochem., UNAS, Kiev ■ other.                          Facultative translator (English, Russian, German, Slovak, Czech) of Life Science literature for VIDEOPRESS Org. Int. des Journalistes.                                                     Collaboration (1973-1978) with and retainer part time consultant (1978 - 1990) for Pharmacia Fine Chemicals (SE) & Pharmacia LKB Biotechnology (SE, AT).     
1990-2007 (> 17 yrs): accomplished Corporate Industry & Commercial Exec roles as Regional V.P. & BioProcess Biz Development Leader, CEO in Vienna & Moscow in GE Healthcare Life Sciences, Amersham Biosciences, Amersham Pharmacia Biotech, Pharmacia Biotech. Accountable (2007) for a 16 MEUR.                                  Focused to Biomanufacturing Projects Development, managed distributor markets (ECE_SEE_EE_RU/CIS_ME_Af), business collaborations w. PharmaFrac & Pharmadule (SE) in modular and hybrid Biopharma industrial projects/ business development, with  Scholars Fellowship Programs of HHMI (USA), Missions of Swedish MoH (RU, C. Asia, ME, NAf), and Russian National Program of Biotechnology Development (mediated signing of agreement with GE at Federal Duma). Co-founder and a member of Global Marketing & Application Teams   (Uppsala) for Blood Plasma Fractionation, BioSafety, Vaccines.
Other activities: Served in elected roles in societies and associations, as organizer of symposia & conferences (as ISECN, BIOPHARMA: From Science to Industry, EurasiaBIO), with numerous plenary activities, also as invited keynote speaker.          In 1962 - 1970 volunteering for Red Cross (nature disasters & war hostilities units), volunteered for education of adults (1972-1988)
Publications in PubMed (NCBI; NLM at NIH, US); MEDLINE; IAEA INIS Repository; ResearchGate, etc. Totally 37 publications in periodicals and proceedings (> 200 citations), the best 10 have IF 25 and 125 citations. 42 conference presentations.
Degrees: Chemistry/ Biochemistry (RNDr., Mag.rer.nat.; Metabolic Engg, Biochem Engg, Biomarkers) ■ Molecular Biosciences (PhD, Dr.rer.nat.; Neurosci, Drug Dev. Syst., Regeneration, Membranes) from Comenius Univ., Vienna Univ., Slov. Acad. Sci. 
NATO Rank Code: OF-2ret (Tactical Operations, Reconnaissance, BCRN Warfare, Company Commander/Battalion Deputy Commander)
Colloquia: Uppsala Separation School (exam) at BMC, Uppsala Univ.■Political Economy, Politology, Geo-Economical Historiography, Philosophy (Comenius Univ., P. J. Šafárik Univ., other) ■ Molecualr and Cell Biology and Genetics, Inst. Molec. Physilogy and Genetics, Bratislava.
Certifications: CENTROPE_tt Academy/Vienna (RTI-Mgr) ■  FastTrak BioPharma Services (Biopharma/Biotech Project Mngmt & Commercialization) at USA, HU, IL, DE ■ GE Crotonville LD (CCL in EMEA), Brussels ■ Levinson Ins. USA (Accountable Leadership), held in Cardiff, UK ■ EUROFORUM Austria (CEOs at Ltd Companies)
Personal: Born 29.10.1951 in Košice, Czecho-Slovak Federation (Slovakia). Since 1990 lives in Vienna with his wife, Dr. Kamila neé Puffler, Biologist & Ecologist (married since June 1981) and 2 children, son Chev. Dr.med.univ. Gabriel Halát K.J., Dr.sci.med., Col. CSLI, and a daughter Cand. Iur. Karolína  Halátová, J. Keppler Univ., Chorist at Philharmony of Univ. Vienna.